Located in Pewaukee, Wisconsin, we service Milwaukee, Waukesha, and all of Southeast Wisconsin with your waterjet cutting needs. We are completely dedicated to the art of waterjet cutting. We are focused, determined and serious about providing the best service in the industry.
Responsive Solutions
Over the years, FINAL CUT has been providing our clients with top-quality waterjet cutting services. We work hard to process your order in a timely manner, with fast turn-around times.
Focused Precision
We focus completely on your cutting needs. We're not fabricators, and we don't compete for your customers. Let us show you how easy it is to work with FINAL CUT. From prototype to production, we are here to help you.
Quality Abrasive
FINAL CUT utilizes GMA Garnet for all abrasive waterjet work. GMA abrasives are imported into the United State from Australia for the sole purpose of waterjet cutting. GMA is considered the best abrasive in the industry because it provides the best edge quality due to its superior hardness when cutting metal products. With FINAL CUT, you can be assured that you are getting the best cut quality on every part.
Materials we cut include: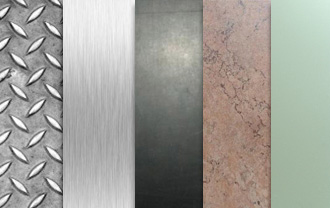 Stainless steel
Heat-treated steel
Manganese
Aluminum
Plastics (HDPE & UHM)
Rubber
Ceramics
Wood
Waterjet can cut just about anything, so let's talk about your particular requirements.